You need a bicycle for a certain period of time?
We have one for you! 
Exploring Vienna made easy!
With our light and manoeuvrable trekking bikes you will quickly reach your destination. 
Our e-bikes are ideal for longer tours with few breaks.
Follow the Danube's beautiful cycle path from its source to its estuary!
Or just enjoy and cycle through a section of the famous Danube Bike Trail.
Take the U2 to Messe Prater and you're almost there.
After a short walk of about 3 minutes through Wohlmutstraße, you will find our bicycle rental shop immediately on the left at Obermüllerstraße 11.
You can also take the U1 to Vorgartenstrasse. Then continue on foot for about 5 minutes via Radingerstrasse to Ennsgasse, where you will then reach Obermüllerstrasse 11 via Wohlmutstrasse. Our bicycle rental is then on your right.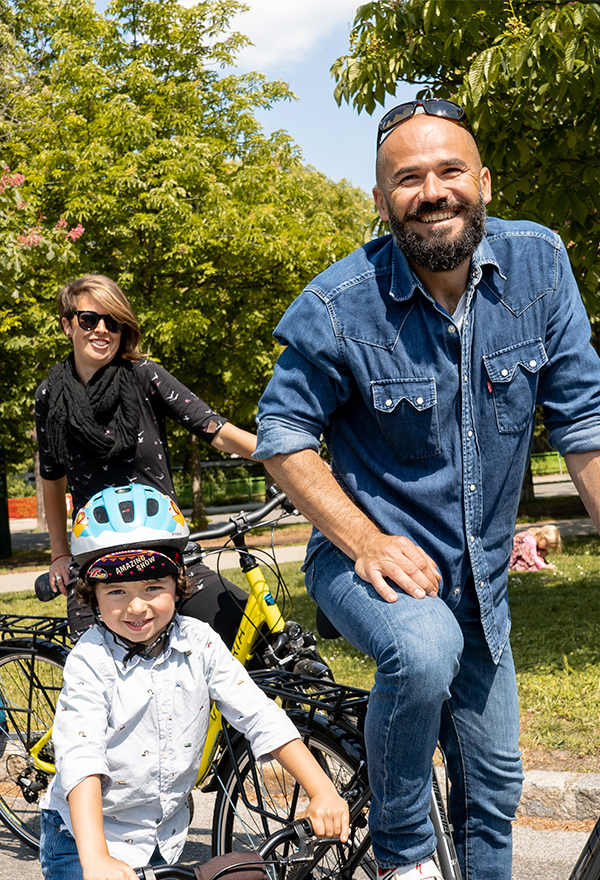 Find out more about our tours!
Whether you are a Viennese or a visitor, there is something for everyone!
Get to know Vienna in a whole new way.
From the history of this beautiful old city ( Regular Tour ) to the delights Vienna offers ( Private Tours e.g.: Wine Tour ) everything is included.
You want to have a personal experience?
If you prefer a more personal experience on the bike or the time slot does not fit into your schedule, we are happy to offer you a private bike tour of Vienna tailored to your expectations.